The Healing Power of Nature
I'm a doctor of Naturopathy, aka a Naturopathic Doctor and Functional Medicine Doctor.  A farmer and lover of permaculture, a whole foods cook and a host for those seeking quiet answers.  Our clinic is a place of beauty, located in Bethany, where we can explore the healing power of nature.  The gardens grow, the woods wait for a hike, and the clinic is a place where together we can seek answers to restore and renew health.
I chose to become a naturopathic physician in CT to fulfill an innate desire to diagnose and treat the core problem causing disease within a person's body and mind.  There are simple solutions, and there are challenging cases, both of which I welcome.  I find deep purpose in case review and I find joy in sharing knowledge to help you awake the healing power of nature within yourself.
There are functional medicine tests, physical therapy treatments, silent overnight retreat spaces, special places to put your hands and feet in the dirt and ground, and a personalize protocol to corner your health and wellness goals.  Give a call to arrange an appointment, and started clearing away the obstacles to having a vibrant brain and body.
- Dr. Whitney Miller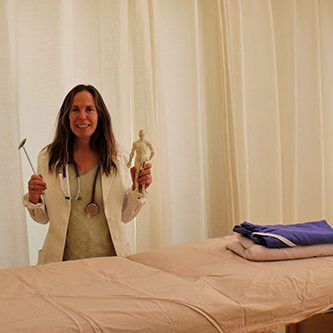 Natural Doctor as Teacher
The tools that are available to help reach health goals include:
Functional Medicine Testing
Whole Foods Diet

Environmental Medicine

Clinical Nutrition

Supported Retreat

Physical Therapy

Lifestyle Coaching

Auricular Acupuncture

Sound Healing

Homeopathy
Standard Laboratory Testing

Referral to Specialists if Needed
The art of healing comes from nature, not from the physician. Therefore, the physician must come from nature, with an open mind. 
- Paracelsus (1491 - 1541)